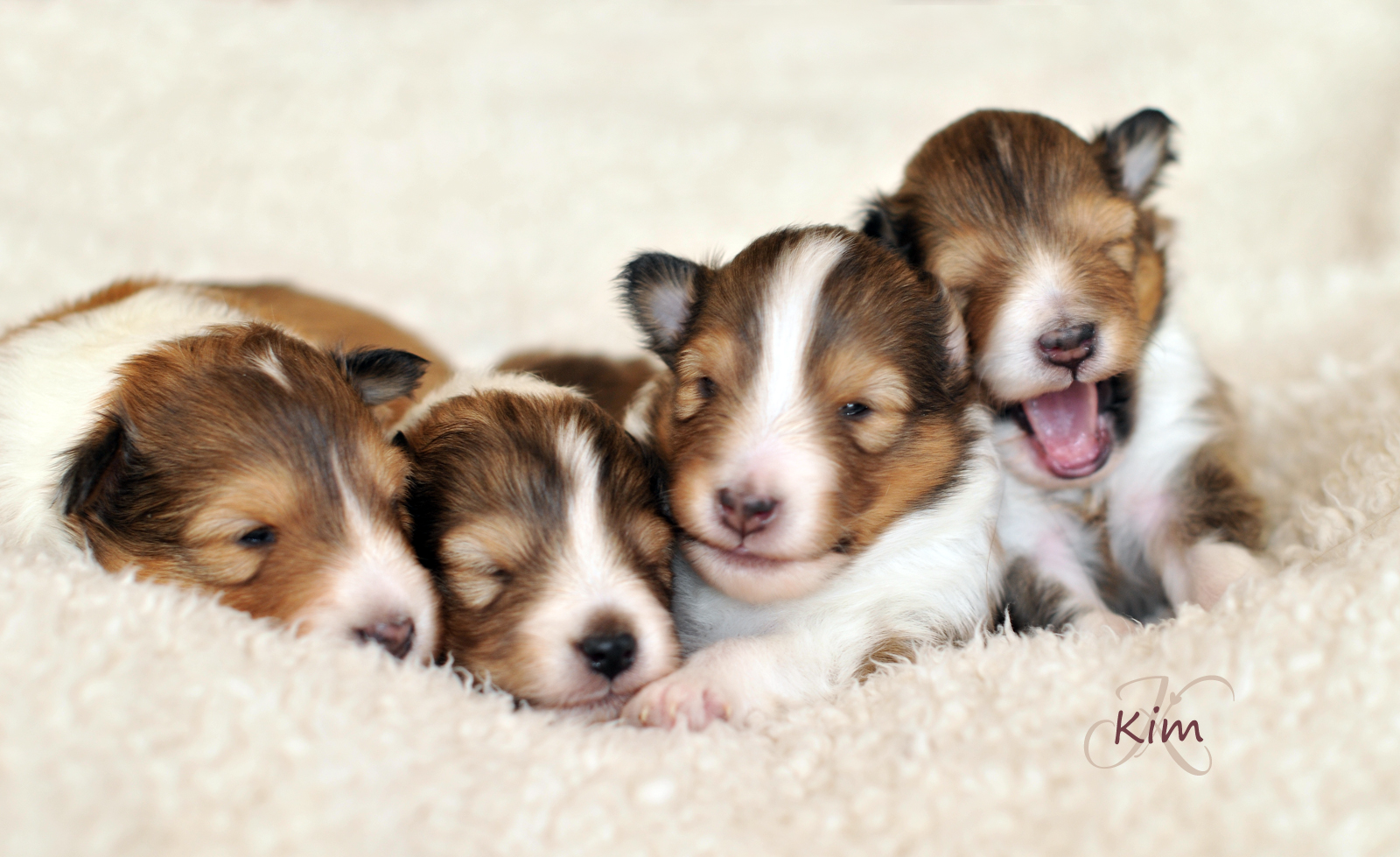 Over 34 years of breeding top quality puppies for companions and the show ring. Primarily sable and white but we occasionally breed blues, tris and bis.
Our puppies are home-raised, vet-checked and microchipped prior to leaving. All puppies have a two-year genetic health and temperament guarantee. We carefully screen prospective buyers, as we are looking to place our puppies in the best possible homes, with the understanding that the puppy is a lifetime commitment. We reserve the right to refuse a sale.
Phone calls preferred (613) 256-2003 or 613-282-8665, however, if you are sending an e-mail, please provide some information about yourself; what you are looking for, whether or not you have owned a dog before, or if you have any pets at the moment. Also, please state where you live.
We are located twenty minutes west of Ottawa, we give preference to families that are able to meet with us and pick up their puppy.
*NOTE - We no longer ship puppies cargo.*
Visitation by appointment only.
Shelties come in many colours. Visit our page to see the range of colours.

Beware of Scam websites!
There have been multiple websites recently that are stealing our photos. Trying to get these sites taken down is difficult as when one is shut down, they change their name and start over! The latest SCAM website with our stolen photos is called Ann Ginger Purebred Shetland Sheepdogs.
The site you are now at, www.laureate.ca is the only legitimate website for Laureate Shelties and Kim Aston and Peter Culumovic, Sheltie breeders since 1989.
---

This website is kept current.
Updated September 5 2023
Pet Puppies:
Looks like our fall plans fell through. Check back later.
We reserve the right to refuse a sale.
Show/Performance Puppies:
Nothing available at the moment
---
Shopping for a breeder? Check out if they test their breeding stock...
Orthopedic Foundation for Animals - Companion Animal Research Center (ofa.org)
Then search for Laureate Shelties
---
613-256-2003 or 613-282-8665

---
Adult Companions/Older Puppies:
We have a beautiful one year old sable female available.
+++
We prefer to place adults with people who have owned a Sheltie before and who have completely fenced secure yards.
Phone inquiries only will be considered.
613-256-2003 or 613-282-8665

We reserve the right to refuse a sale.
---